Protect and amplify your brand in everything you do. Our suite of enterprise solutions can help you achieve it all—from overcoming silos in your organization to streamlining communications with your channel partners.
Featured Work
Dealer Marketing Portal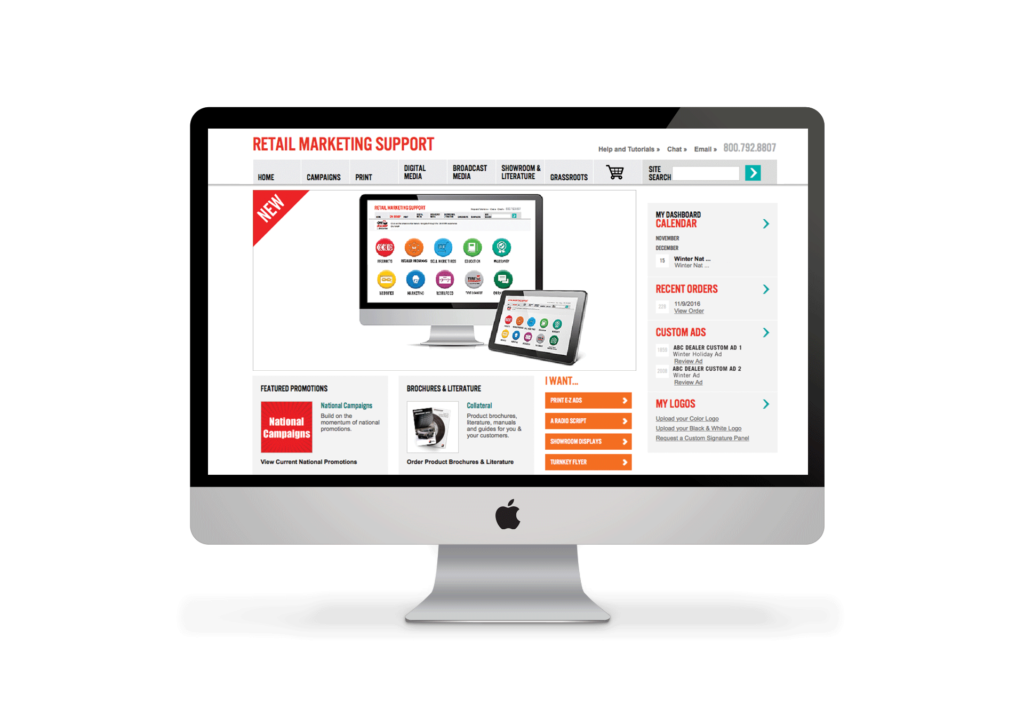 To better support our clients in manufacturing, we created and host an online portal. It empowers their independent dealers to access brand-approved assets, product information, promotion calendars, logos and more. And it also serves as a valuable resource to educate and inform the salesforce.